Making great coffee isn't rocket science.
But it's not exactly child's play either.

Thousands of variables affect the final flavors in your coffee cup: from how the farmers pick the fresh coffee cherries at origin, to how the roaster tweaks the temperature profile to accentuate the flavor potential of the green coffee beans.

At The Coffee Studio, we're not coffee importers or coffee roasters... we're real baristas, skillfully hand-crafting fairly-sourced, locally-roasted, award-winning coffees.
We're here to make sure that all of the potential in those freshly roasted beans makes it into your cup.
We think of it as practicing the coffee arts.

Welcome to our studio.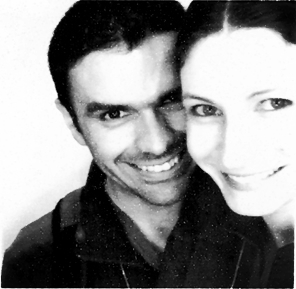 The coffee studio is an old-school mom'n'pop coffee shop
(if old-school means independent, craft-focused, design-infused and modern)
Opened in 2007 by husband-wife designers Miguel and Lee Corrina Cano, The Coffee Studio has been recognized for both its modern, design-conscious environment and elevated hand-crafted coffee drinks. In addition to receiving many local accolades/awards, in 2010, the business was honored to be selected by Bon Appétit magazine as one of the "Top 10 Boutique Coffee Shops" in the country. From our start over ten years ago, we have been on a mission to create authentic, warm, comfortable experiences that make high-quality coffees and teas more approachable and accessible for everyone.
We are proud to be a locally-owned, independent mom'n'pop business, as more and more coffee chains (La Colombe, Colectivo, Starbucks, etc.) are rapidly expanding all over the city and the country every day. As strong proponents of vibrant, sustainable urban communities, we know the importance of spending our dollars local to keep our beloved neighborhoods thriving. With Andersonville's strong Swedish/European heritage, diverse demographics including a thriving gay and lesbian community, and a recognized appreciation for locally-owned, independent businesses (including quite a few design-oriented lifestyle/home stores), we couldn't be happier to be a part of what makes our little corner of the Earth so special.
Like us all, our talented baristas contain multitudes, and on our team we've employed everything from artists and writers, to social workers and acrobats, all bringing their own talents to the team along with their fervent love for coffee and all things culinary, These joyful and inspiring people have been the lifeblood of our team over the years, and we work every day to be an organization worthy of their skills and talents. They are amazing,
Owners Miguel and Lee continue to live in the neighborhood and now share their time with their young son, Max, who can often be found sitting at the coffee bar with his sketchbook, enjoying a hot chocolate and chatting with customers. It's not a bad way to start the day, if we say so ourselves...